Live chat technology has been around for ages, but in recent years, it's become a feature on more and more websites, and with good reason. In fact, technology research company Gartner estimates that 85% of businesses will offer live chat functionality this year.
However, most domain name sales platforms lack a live chat function, except for Efty.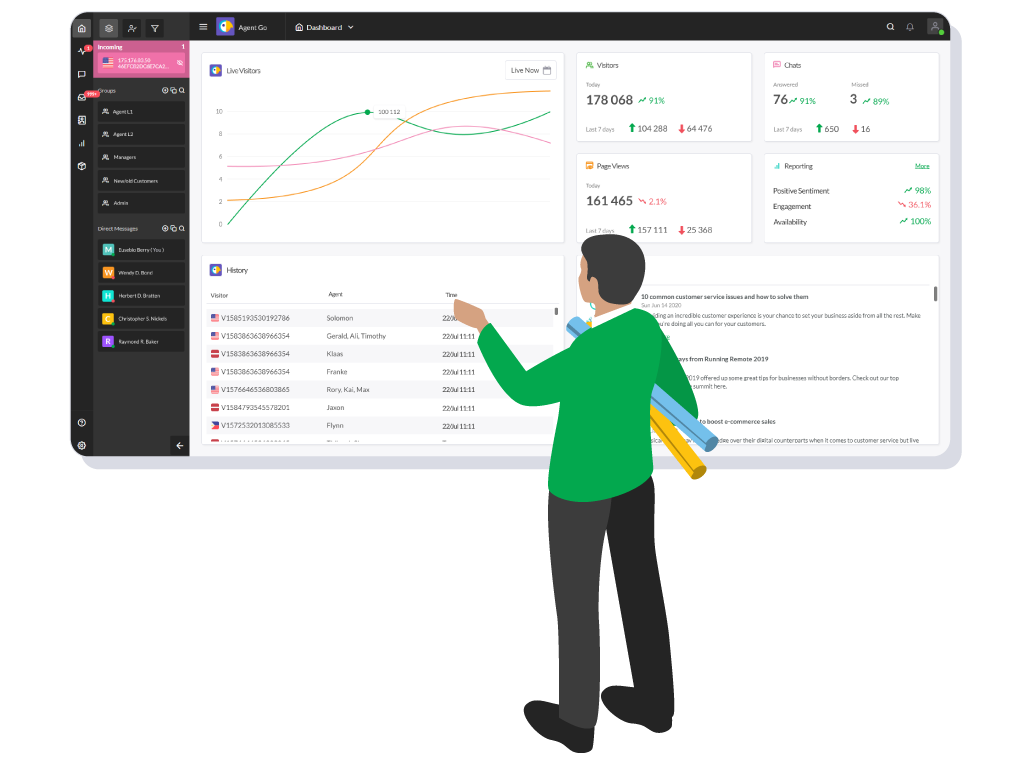 In 2019, Efty announced a partnership with Tawk.to, a top-rated live chat software provider, to offer live chat capabilities on Efty For-Sale landing pages. 
How can the technology be used to boost your domain sales? We discuss this below.
An Increase in Conversions?
On traditional e-commerce and B2C websites, Invesp found that the addition of a live chat feature typically causes a 20% increase in conversions, noting that "Chatters are 2.8x more likely to convert than visitors who don't chat."
While an immediate 20% increase in domain name sales is unlikely to be achieved by adding live chat, it could very well lead to an increased conversion rate.
Answer Questions
Many end-users will be new to the process of buying a domain name on the aftermarket. It can be a difficult concept to grasp, and there are often questions or concerns a potential buyer has before hitting that Buy-it-now button.
According to ServiceBell, ⅘ customers pick the live chat option on a website because they want an immediate answer. Imagine being able to do with domain-related questions?
There may be queries surrounding the escrow process, the domain transfer itself, or potential payment options.
Integrating live chat into your landing page provides a quick and simple solution for potential buyers to get their questions answered from the domain name's owner.
Closing Via Chat
Legendary domain investor Rick Schwartz notably doesn't negotiate over the phone. He has a preference for a written record of everything leading up to a domain sale. But could the live chat functionality be used to bridge the gap between phone and email while negotiating a sale?
If you're like Rick and want a paper trail of all negotiations, asking your qualified buyer to visit your domain name and conduct a live chat with you will allow negotiations to progress quickly, reducing the time taken by both sides in closing a deal, while also offering a written record of the chat, including important details such as the IP address and contact details of the buyer.
Our Tawk.to integration is simple to set up and can be live across your Efty marketplace or for-sale landing pages in a matter of minutes. This handy tutorial takes you through the process of adding live chat to your Efty marketplace and your landing pages.